Research topics & objectives
The laboratory aims to establish correlations between molecular data and the phenotype / clinical action of lymphomas: prognostic or theranostic value; implementation of diagnostic tests; identification of the biological value of the variants identified in the tumour and plasma.
Research topics
Lymphoma genomics and transcriptomics
Lymphoma sub-types
B-cell lymphomas
Diffuse large B-cell lymphomas
Hodgkin lymphomas
Primary central nervous system lymphomas
Mantle-cell lymphomas
Key words
Genome, Genotyping, Transcriptomics, Immunoglobulin genes, Transfer, Methylation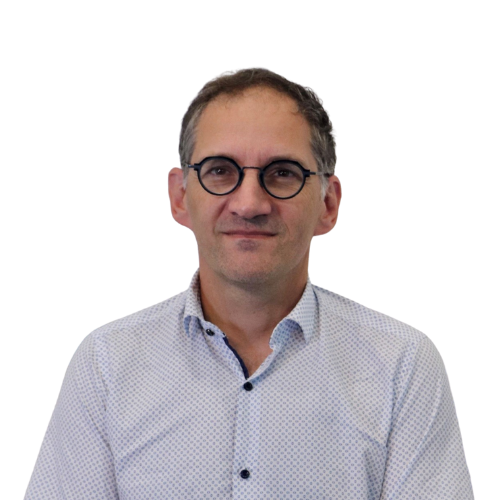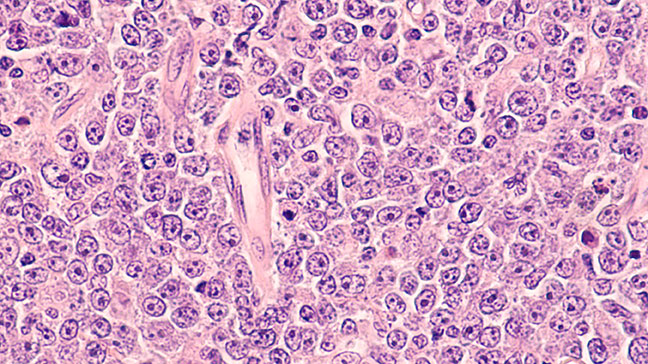 expertise
BIOLOGICAL TARGETS AND IN VITRO/IN VIVO/EX VIVO MODELS
Targets
Molecular studies of the BCR component coding genes and VH genes in particular, driver genes (MYD88), cell cycle genes (CCND), XPO
Models:
Xenografts on mice
Mantle-cell lymphoma lineages, modified to express the GFP and/or luciferase (REC1, Granta-519, Z138 and JeKo1)
JeKo1 et Z138 lineages resistant to bortezomib (JBR and ZBR)
BLOOD AND TISSUE BIOMARKERS
Study of the recurring mutations and anomalies of the number of gene copies with a prognostic impact
Targeted medium-throughput transcriptomic studies through RT-MLPA and transfer to immunohistochemistry
EARLY ACTIVITY PHARMACODYNAMIC SIGNALS
Correlation between transcriptomics/genomics and PETScan imaging
TOOLS, PROCESSES AND PLATFORMS LINKED TO THE CLINICAL RESEARCH
Medium throughput genotyping platform, multiplex PCR analysis, study of the methylation of key genes through pyrosequencing
Tumour bank and cold centre
Conventional cytogenetics and FISH
Clinical research unit with promotion centre and early stage trial platform
INNOVATING TECHNOLOGY
RT-MLPA
Cell-free DNA: characterisation of the tumour cell-free DNA circulating in the plasma
Liquid biopsy
Proximity ligation assay
CRISPR-barcoding, CRISPR/Cas9
Platforms & technical resources
Sequencers (PGM), quantitative PCR (TaqMan), pyrosequencer
Medium throughput genotyping and transcriptomic analysis platform (Illumina, BeadExpress)
Flow cytometry
Cell transfection (Amaxa), cloning, cell culture
Tissue-micro-array
Bioinformatics
Nanostring (Ncounter)
Digital PCR (Stilla)
R&D offer
The laboratory offers collaborative projects on:
the quantification of recurring mutations in plasma DNA
anatomical-clinical / molecular correlations and TEP scan imaging.
bioinformatics tools for analysing variants and their integration in routine diagnostics
the development of tools for the phenotyping of B and T-cell lymphomas.