Research topics & objectives
LYSA aims at bringing together professionals specializing in the field of lymphoma in order to promote basic, clinical and translational research, improve prevention, management, and treatment of lymphoma patients, and share their knowledge on lymphoma.
Research topics
– Clinical, biological, anatomo-pathological and epidemiological lymphomas studies
– Conception of research programs and clinical assays protocols in the lymphoma field
Keywords
Clinical research, Translational research, Prevention, Management and treatment of lymphoma, Knowledge dissemination, Hematology, Lymphocyte, Lymphoma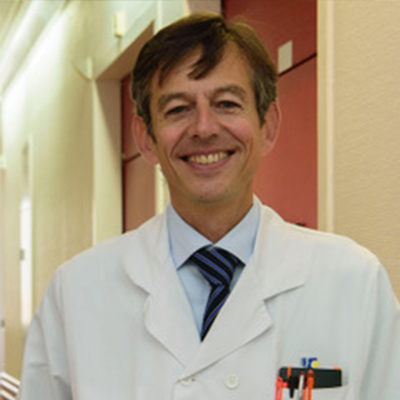 Franck Morschhauser
LYSA president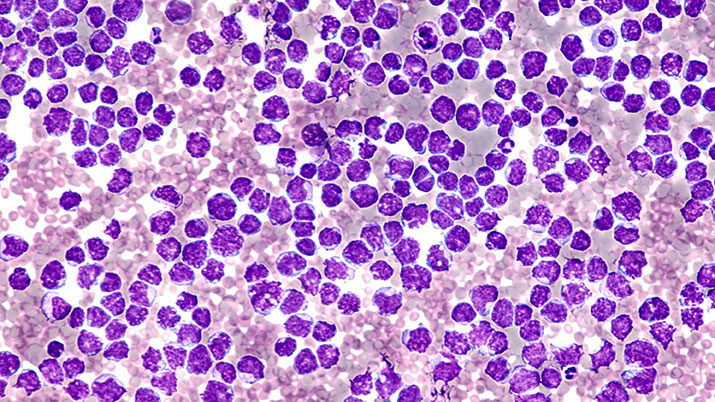 Expertise
Tools, processes and platforms in connection with clinical research
To conduct clinical and biological studies, LYSA is supported by an operational organisation called the Lymphoma Academic Research Organisation (LYSARC), which develops all the resources that are needed for carrying out good clinical trials. LYSA and LYSARC were certified as an "international cooperative group in clinical cancer research" by the French National Cancer Institute (INCa) in November 2012.
Platforms & Technical Ressources
LYSA is a network of more than 500 members, lymphoma experts physicians – hematologists, oncologists, anatomo-pathologists, biologists, nuclear imaging specialists, radiologists, statisticians, within 150 hospital centers in 5 countries (France, Belgium, Luxembourg, Switzerland, Portugal).
LYSA-LYSARC Platforms
LYSA-P, centralized review of partient tissue sample, digital pathology platform for scanning, analysis and networking of digital microscope slides, automated analysis of nuclear, cytoplasmic or membrane biomarkers, high-throughput analysis on large patient cohorts on TMA (tissue micro array)
LYSA-IM, online review of imaging examinations (positron electron or computed tomography): 4,000 images per year
LYSA-BIO, collecting, labeling, management of biological samples
EARLY, early phase translational and clinical research: phase I/IIa, first-in-man, first-in-lymphoma or first combo studies: 12 phase I and 30 phase II trials
Databases
Clinical, biological, anatomo-pathological and imaging databases of more than 23 000 patients
Professional softwares and applications
Clinsight Solutions (data management, e-CRF, e-randomization)
SAS (biostatistics)
Safety Easy (pharmacovigilance)
Imagys (imaging central review)
Sciforma (project portfolio management)
GFi (CTMS)
ClinTrial Refer LYSA application for smartphone: trials status and patient enrolment
R&D Offer
LYSA offers several types of collaborative research projects, all focused on lymphoma: clinical studies from Phase I to IV (in particular, evaluation of new active treatments, new imaging tools), biological and anatomical-pathological studies to gain a better understanding of lymphoma biology and treatment efficacy, cross-disciplinary and ancillary studies such as clinical-biological correlations, studies of subpopulations, meta-analyses, data extraction, and so on. Studies designed by LYSA generate rich clinical, biological, anatomical-pathological and imaging databases than can be made accessible to its potential partners.