A unique collection
The CeVi collection is a unique collection of viable, cryopreserved human cells from lymphomas and reactive lymphoid tissues. More than 1400 samples and more than 5400 tubes are available.
This collection is mainly comprised of lymph nodes, peripheral blood, bone marrow or any other tissue or liquid that may be the niche of a potential cancerous proliferation, from lymphomas and reactive lymphoid tissues
For each sample, the collection includes: ampoules of cells, dry pellets, DNA/RNA, plasma
Perfectly annotated material with biological and clinical data (histopathology, phenotype, clinical characteristics)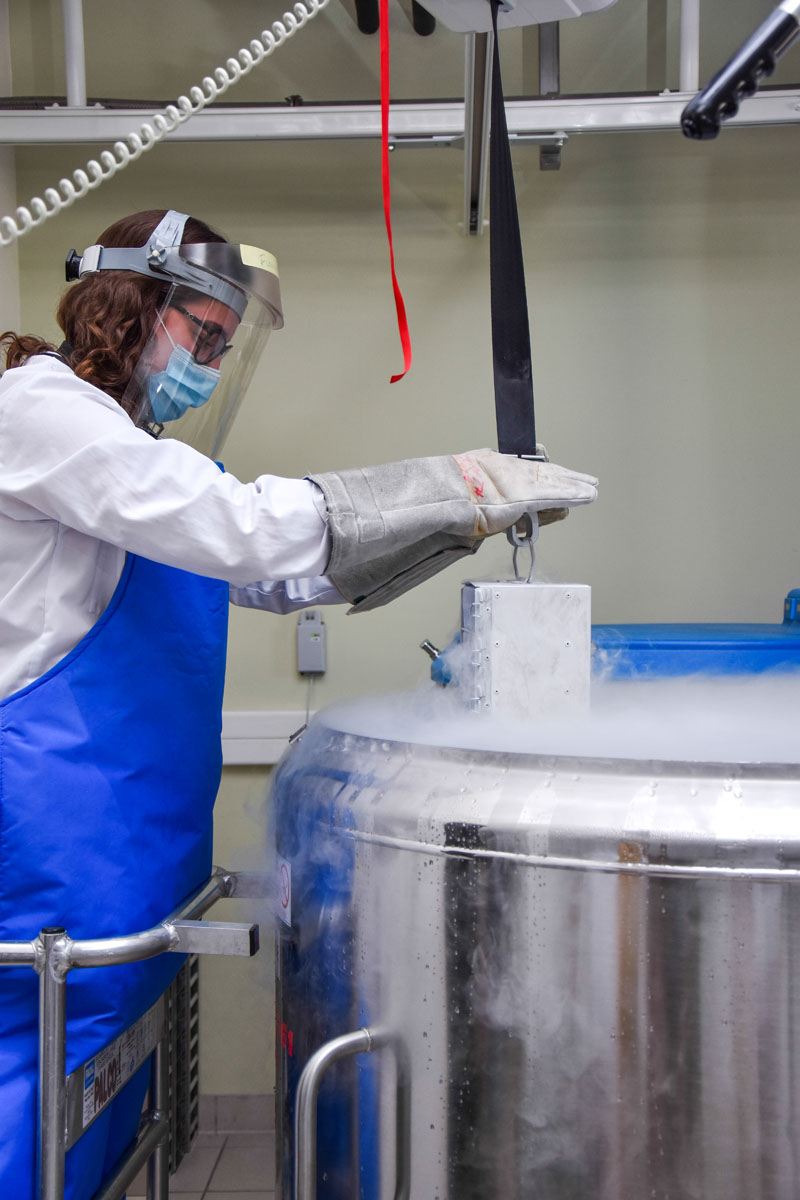 Large variety of collected pathologies
The collected pathologies cover all lymphoma sub-types, from the most common to the most rare.
Follicular lymphoma
Diffuse large B-cell lymphomas
Hodgkin lymphomas
T-cell lymphomas (peripheral, angioimmunoblastic…)
Other B-cell lymphomas: mantle cell, marginal zone, non-Hodgkin, Waldenström macroglobulinemia, Burkitt, lymphoplasmacytic, lymphocytic…
Hyperplasia…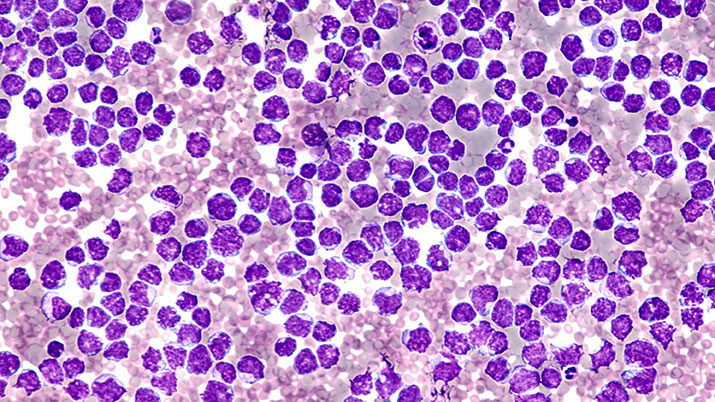 A CALYM collaborative project
The CeVi project includes six CALYM research laboratories, supported by the local Biological Resource Centres, to establish functional "CeVi" platforms.
The biological resources that make up the CeVi collection originate from samples taken in partner hospitals in the context of the care provided. Once the patient's consent is obtained, the samples that are not used are conserved in the various Biological Resource Centres and made available to the research teams.
Quality management
The CeVi collection is committed to a quality assurance program.
The sample quality is ensured by the NF S96-900 certification of the CeVi partner platforms
The final quality control is guaranteed by the ISO 9001v2008 certification of the "Coordination of the collection of living lymphoma cells – CeVi"
Access
The CeVi collection is a unique source of material and collaboration with the members of the CALYM teams, regardless of the type of lymphoma being researched.