Carnot CALYM Institute Interactive Activity Report 2020
PARTNERSHIP AND INDUSTRIAL INNOVATION IN THE SERVICE OF LYMPHOMA RESEARCH
2020 is of course a special year, disrupted by a global health crisis due to the COVID-19 epidemic. But as we look back today on our achievements in 2020 under the conditions we have all endured, the Carnot Institute CALYM can only express a collective feeling of immense pride. This year will have marked a major turning point in the deployment of a world-class Carnot Institute on lymphoma.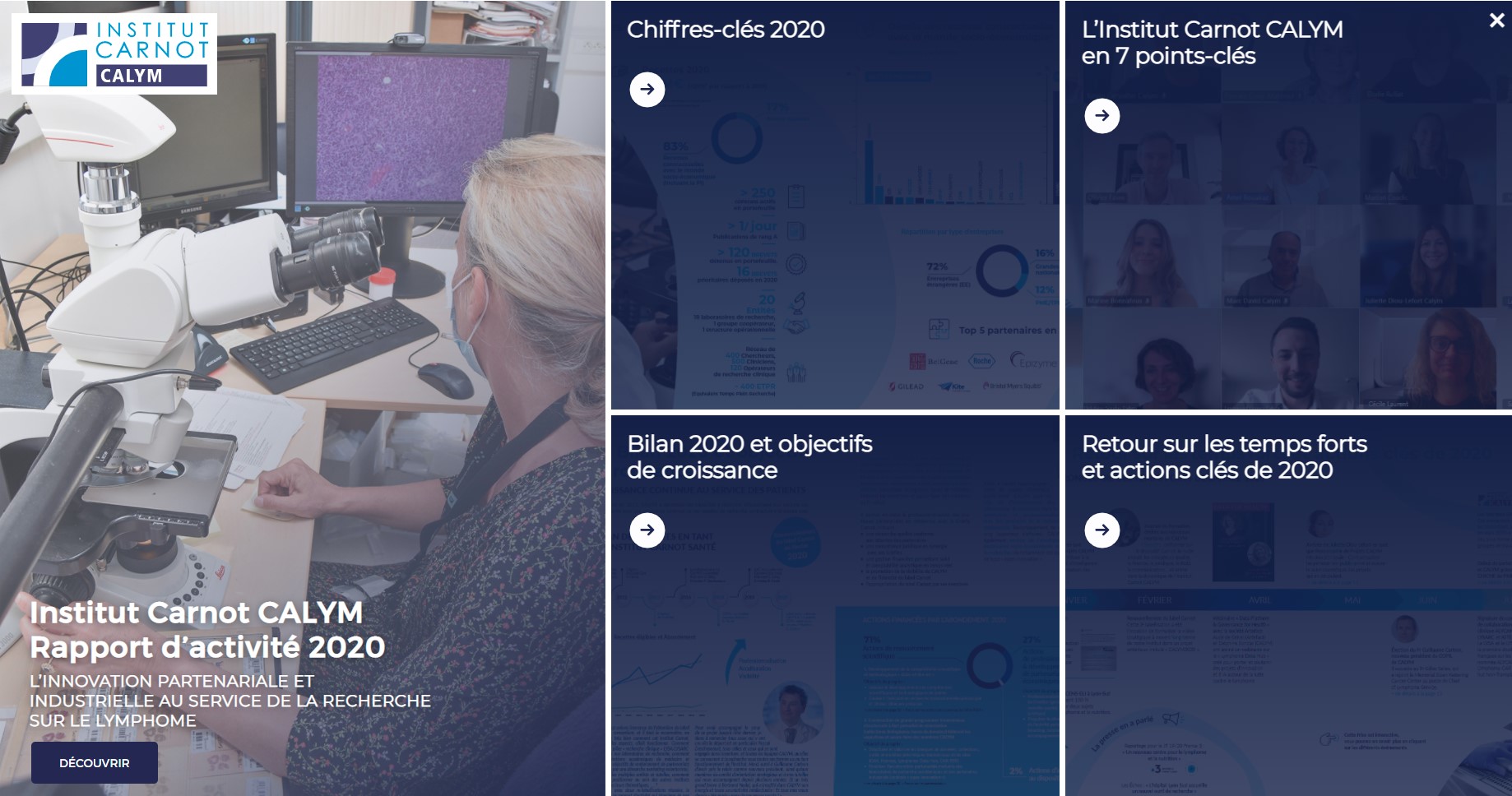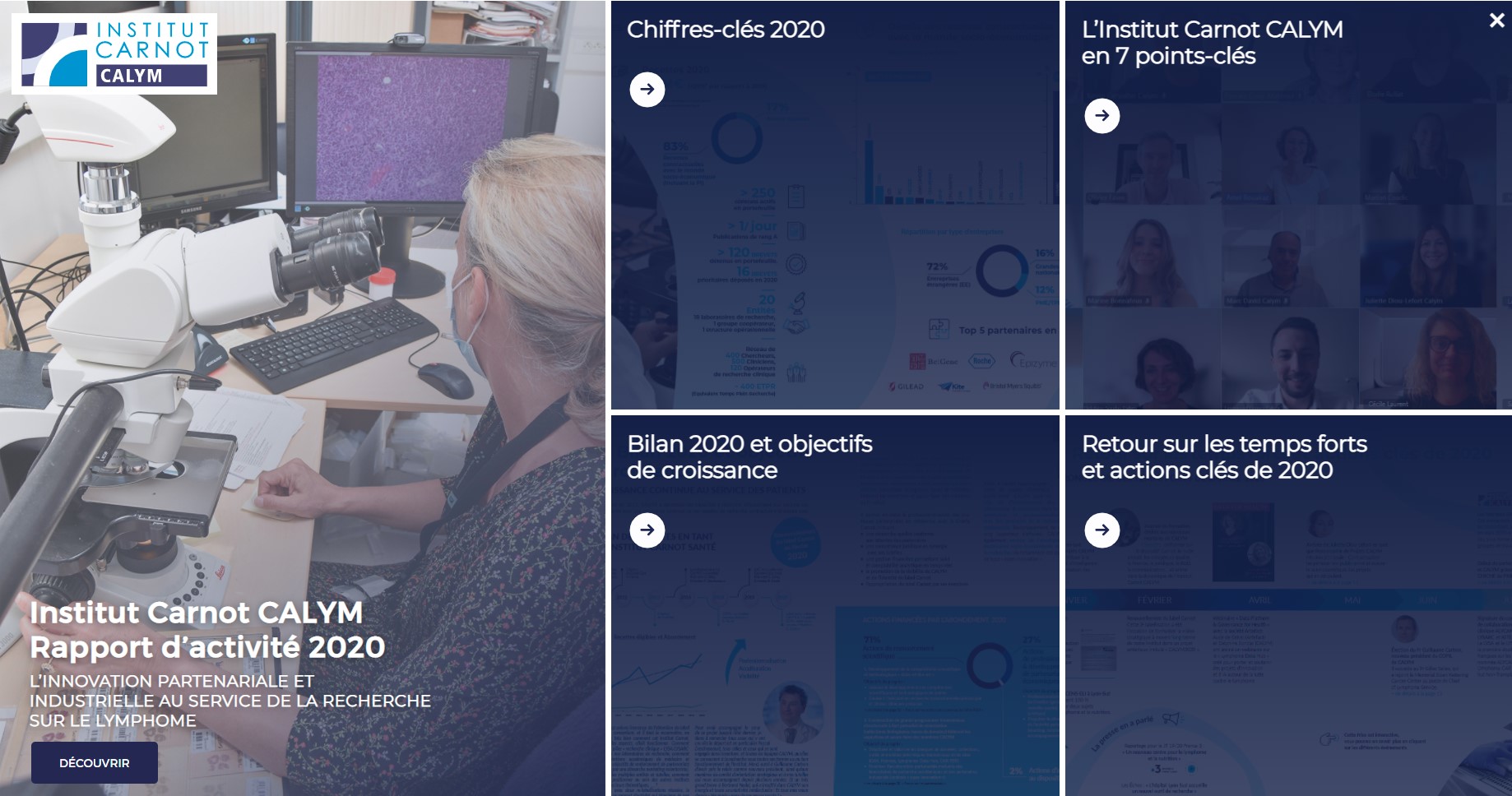 Before the pandemic, 2020 had started very well with the renewal of our Carnot label for a new four-year period. Also noteworthy during this year, an R&D pole that has reached maturity in its missions as a business provider and in its effective partnership strategies for open innovation, a constant increase in competence in the partnership relationship with the socio-economic world, a new website promoting Carnot's notoriety and visibility, the launch of RedTalks, monthly open access scientific webinars anchoring the consortium's competence at the international level, the nomination of Prof. Guillaume Cartron as the new president, as well as an extraordinary density of highlights to be discovered in this activity report.
This report first allows us to situate the Institut Carnot CALYM at the heart of lymphoma research by presenting the key figures for 2020, as well as a summary of the Institute in several key points: its missions, the challenges of lymphoma research, the member entities, its complete R&D offer, its strong governance and multidisciplinary operational team, and its active role in the research ecosystem.
This first approach then makes it possible to present the Institute's 2020 Assessment and its growth objectives, and then to go back to the highlights and key actions of the past year in more detail.
You can view this interactive report on the link below: