RedTalks #6 Saison 3: Metabolic Regulation of Hemopoietic Malignancy
CALYM Institute launches its RedTalks, a Series of scientific Webinars

Date : Thursday, May 4th 2023 – 6:00 PM (CET)
Speaker : 
 Moderators :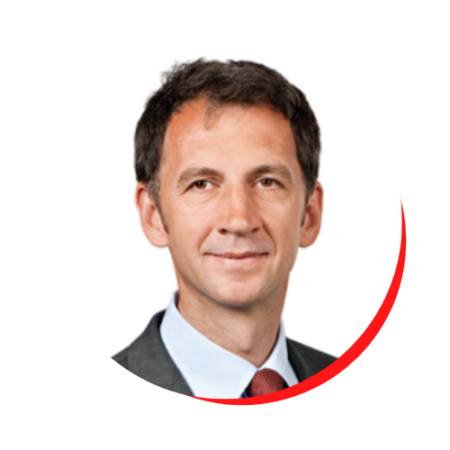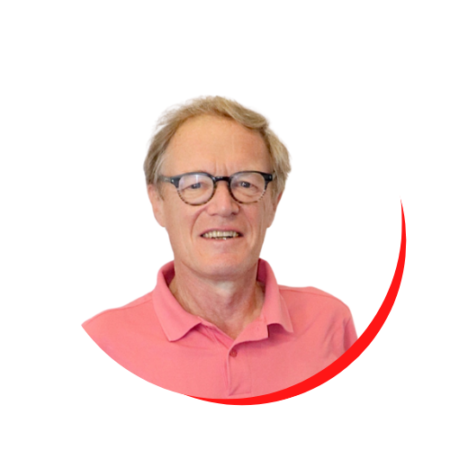 We are delighted to welcome Pr. Tak Mak, Professor in the Department of Medical Biophysics and the Department of Immunology at the University of Toronto; Director of the Campbell Family Institute for Breast Cancer Research at the Princess Margaret Cancer Centre; and Senior Scientist at the Ontario Cancer Institute.
Tak W. Mak is internationally known for his work on the genetics and molecular biology of cancer and the immune system. He has been a major figure in the fields of immunology and molecular and cellular biology for almost 40 years, and is a world leader in basic and translational research into the genetics of immunity and cancer. 
In 1984, he led the group that cloned the gene encoding a chain of the human T cell receptor. This discovery laid the ground work for our understanding of much of T cell biology and heralded the CAR-T technologies now approved for the treatment of leukemias and lymphomas. Dr. Mak's lab was also a pioneer in the genetic modification of mouse strains ("knockout mice") to identify factors associated with susceptibility to immune disorders or various cancers. The Mak team used these mutant animals to elucidate the functions of numerous molecules involved in immune responses, programmed cell death, and tumorigenesis, including the important tumour suppressors p53 and PTEN, and the breast cancer-related genes BRCA1 and BRCA2. 
Notably, in 1995, his group used mutant mice to show that CTLA4 is a negative regulator of T cell activation, paving the way for the development of T cell checkpoint inhibitor regulators as immunotherapeutic agents. Dr. Mak's laboratory continues to develop novel approaches for designing and producing TCRs that are specific for antigens appearing on the surfaces of cancer cells. In a different vein of investigation, his team recently showed that the brain communicates with the immune system via T and B cells producing acetylcholine, a finding with implications for future treatments of cancer and autoimmune or neurodegenerative diseases. The Mak group continues to uncover immune cell subsets that can synthesize this prototypical neurotransmitter, and is delving into the novel functions of this molecule outside neurotransmission.
In addition to this academic success, Pr. Mak has made significant contributions on the biotech front, in particular co-founding Agios Pharmaceuticals and Treadwell Therapeutics. These companies specialize in delineating metabolic vulnerabilities in tumour cells that can be exploited as novel cancer therapies. Several first-in-class small-molecule compounds are now in clinical trials for the treatment of cancer and certain genetic disorders. This strategy has produced two IDH inhibitors that are now FDA-approved for the treatment of acute myeloblastic leukemias, as well as another first-in-class agent for the treatment of anemia. Two novel agents targeting the aneuploid cancer cells common in advanced solid tumours are now in phase II clinical trials.
During this RedTalk, Pr. Mak will present an overview of metabolic regulation processes in hemotological malignancies.
Last but not least, we are also pleased to welcome great moderators: Pr. Jürgen Ruland, professor at TranslaTUM, the Center for translational Cancer Research of the Technical University of Munich (Germany) ; and Pr. Philippe Gaulard Professor of Pathology at the Mondor Biomedical Research Institute AP-HP in Créteil (France).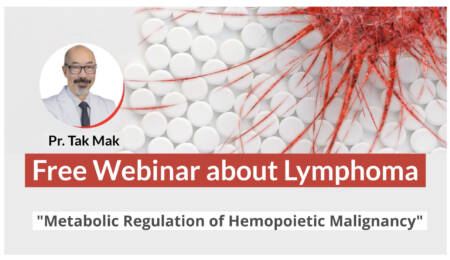 Video RedTalks S3#6 : Metabolic Regulation of Hemopoietic Malignancy