LYSA in a nutshell
The Lymphoma Study Association, or LYSA, is an independent clinical lymphoma research network, conducting clinical studies ranging from the first tests of new treatments on humans to the establishment of reference therapeutic strategies.
Originating from the fusion of two research groups created in the 80s and 90s, the LYSA is a network exclusively dedicated to the implementation of clinical lymphoma research projects. It consists of more than 500 professional lymphoma specialists, more than 90 care centres distributed throughout 3 countries (France, Belgium, Portugal), and collaborates with many scientific teams at the international level.
The LYSA is labelled as a "Cooperative Group in Oncology" by the French National Cancer Institute (INCa). With its operational structure, the LYSARC, it is also labelled as a French Cooperative Intergroup with international scope in the field of clinical cancer research".
Missions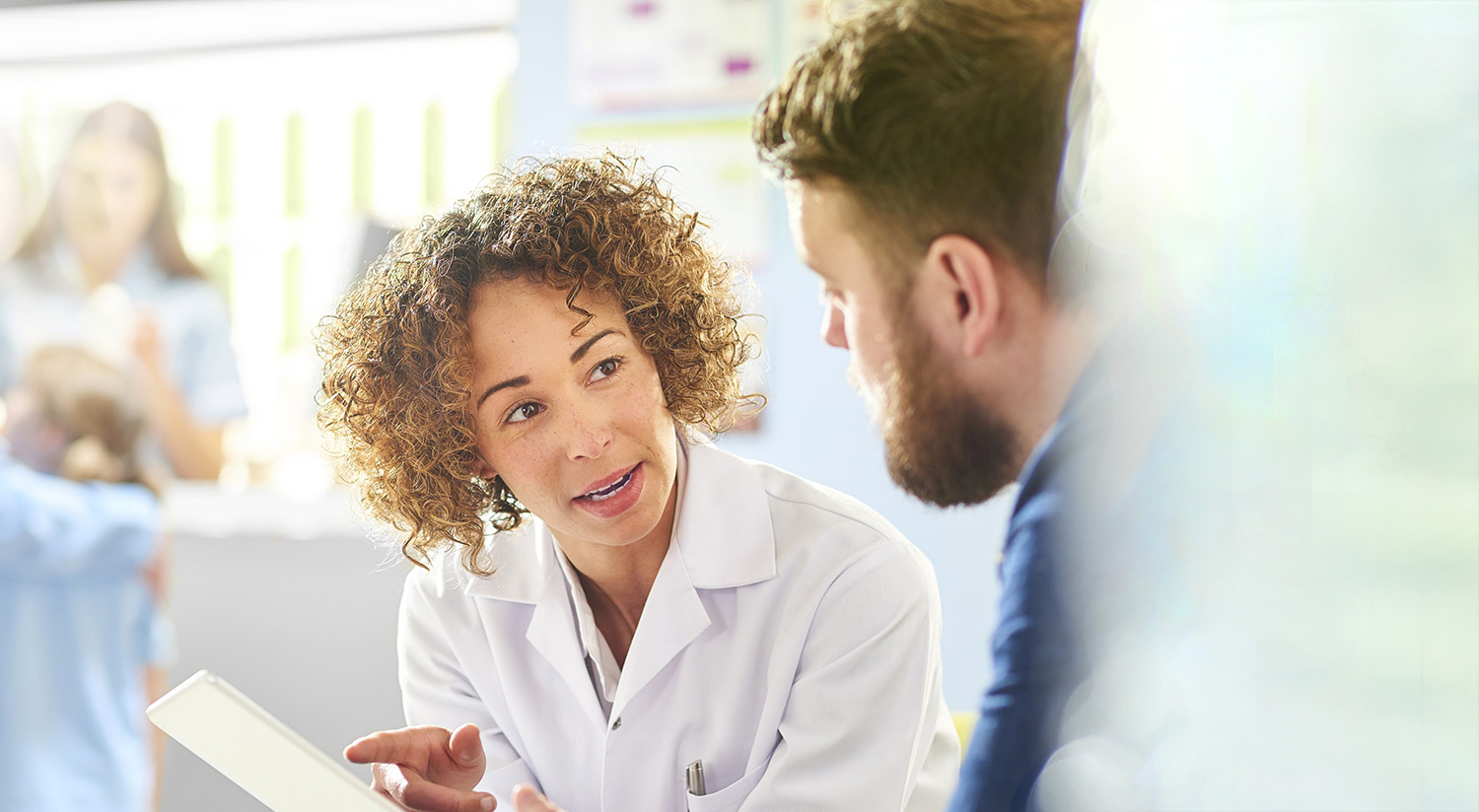 The LYSA aims to unite lymphoma specialist professionals to promote clinical research on this type of cancer, improve the treatment of patients and distribute knowledge as widely as possible.
Organising an expert clinical lymphoma research network
Supporting the activity of the care centres that are part of the LYSA
Providing the means and resources necessary for research
Promoting teaching and professional training
Facilitating translational research linking experimental laboratories and clinical studies on patients
Elaborating and conducting protocols at all stages of the disease
Evaluating the new care modalities and new treatments
Publishing in peer-reviewed scientific journals and communicating in congresses
Being a privileged contact partner in the field of lymphoma research for national and international agencies, representatives and learned society
Mode of operation
The LYSA clinical research network has the status of a 1901 Law association. Its mode of operation is based on active members, an Administrative Board, a Scientific Board, specialised scientific committees and an operational structure.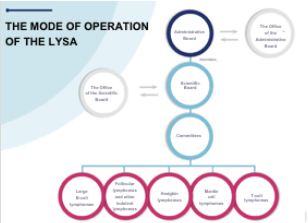 Independence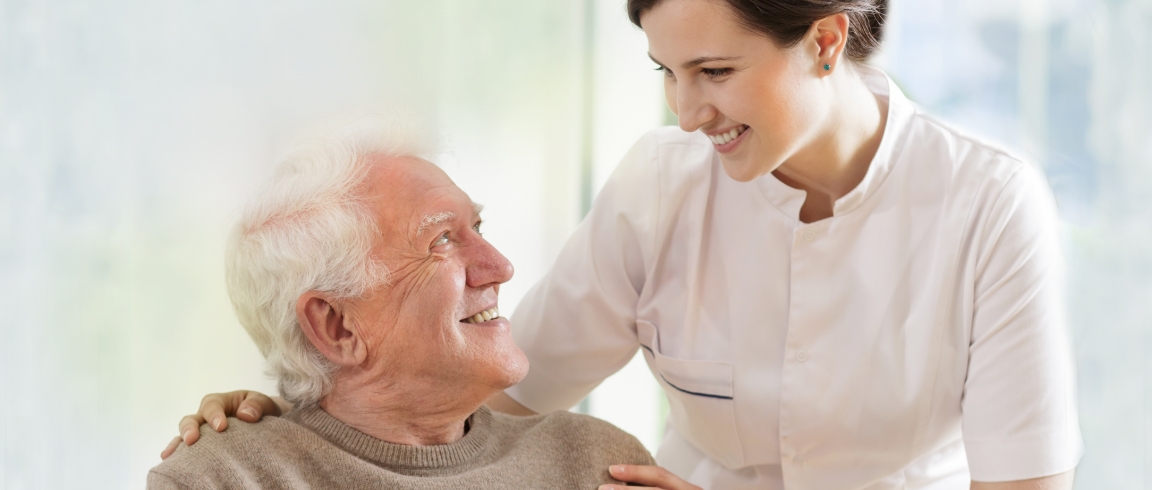 The LYSA is a non-profit research network (1901 Law association), independent from all private or public organisations. It has ratified the Cancer Cooperative Groups independence charter.
The LYSA members are all voluntary, and conduct their activities in the association on a voluntary basis. To preserve the independence of the cooperating group, membership is reserved for professionals who respond to the missions of the association and do not exercise their main activity in the industrial sector.
The annual membership fees contribute to financing a part of the scientific activities of the LYSA. The research projects are also supported by the donations to the "LYSA endowment fund". Certain projects can be supported by public or private subsidies, but they are guided by a strict framework. The accounts are examined by an accounting firm, and submitted annually to the approval of the General Assembly, after the opinion of the auditor is provided.
Environment
The LYSA occupies a major place in the national and international ecosystem of actors involved in the fight against lymphomas.
Collaboration with the main clinical research groups involved in lymphoma research throughout the world (The International Extranodal Lymphoma Study Group (IELSG), The European Organisation for Research and Treatment of Cancer (EORTC)…)
Co-founding member of The European Lymphoma Institute (ELI), which gathers the best European lymphoma specialists in the framework of an institute dedicated to research, training and education on this cancer.
Co-founding member of the Carnot Institute CALYM dedicated to partnership-based lymphoma research in France
Tight collaboration with all the actors involved in lymphoma research: hospitals, universities, research organisations, clinical haematology groups, cooperative groups in oncology, learned society, health authorities, patient associations…