RedTalks #1 Saison 4: Novel insight into the pathogenesis of mediastinal lymphomas
CALYM Institute launches its RedTalks, a Series of scientific Webinars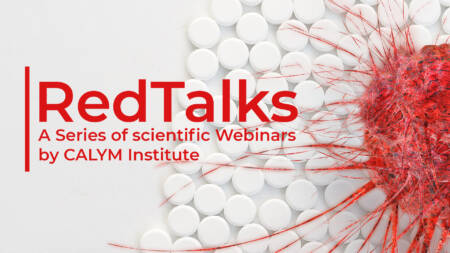 Date : Thursday, October 5th 2023 – 6:00 PM (CET)
Speaker :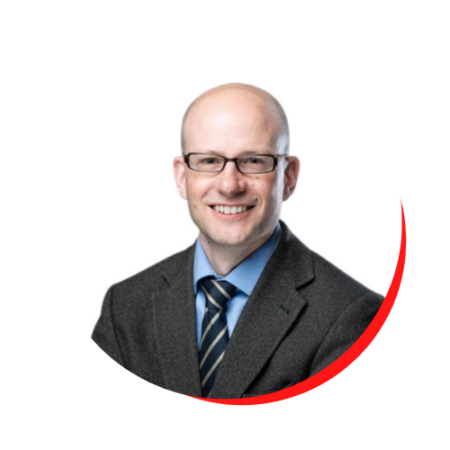 Modérateurs :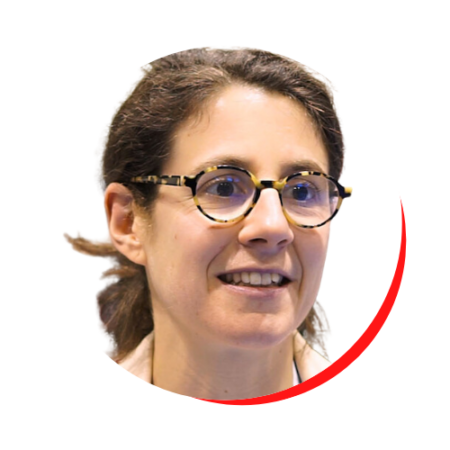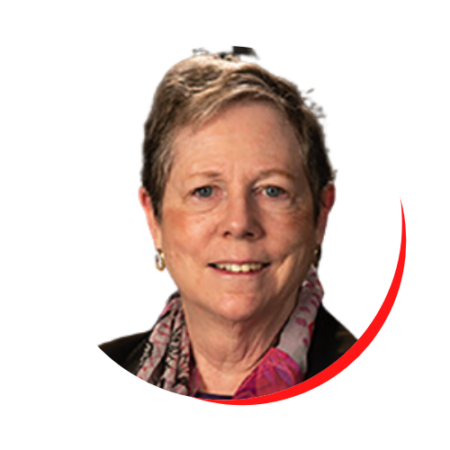 We are delighted to welcome Dr Steidl, Research Director of the Centre for Lymphoid Cancer, Executive Director Research at BC Cancer and Professor in the Department of Pathology and Laboratory Medicine at the University of British Columbia.
Dr. Steidl's translational research group focuses on the pathogenesis of B cell lymphomas, tumor microenvironment biology and applied genomics. He is most known for his discovery and characterization of novel gene mutations and microenvironment-related biomarkers in Hodgkin and Non-Hodgkin lymphomas. Dr Steidl is a member of the Scientific Advisory Board of the Lymphoma Research Foundation, past Chair of the American Society of Hematology Scientific Committee on Lymphoid Neoplasia and Member of the Leukemia and Lymphoma Society of Canada Medical and Scientific Advisory Committee. He was inducted as a member of the Royal Society of Canada, College for New Scholars, Artists and Scientists in 2017, and won an Allen Distinguished Investigator award in 2018. 
Primary mediastinal large B-cell lymphoma (PMBCL), mediastinal gray zone lymphoma (MGZL), and a subset of classical Hodgkin lymphoma (CHL) share multiple genetic alterations, phenotypes and clinical features, the latter including a common early age onset with peak incidences in adolescents and young adults and presentation in the anterior mediastinum. Molecular analyses suggest PMBCL, MGZL and CHL also share features of immune escape enabled by somatically acquired mutations. The overlapping disease biology and the common presentation in the anatomically defined space of the anterior mediastinum have led to speculation that 'mediastinal lymphomas' share histiogenic origins in the thymus warranting further investigation. In this presentation, current knowledge about the pathogenesis of mediastinal lymphomas will be discussed with an emphasis on recent genomics studies, single cell observations and their implications for classification, biomarker development and emergent therapeutic approaches. 
Last but not least, we are also pleased to welcome great moderators: Dr Clémentine Sarkozy (MD, PhD), hematologist at Institut Curie, and Dr Elaine Jaffe (MD), head of the Hematopathology Section of the Laboratory of Pathology at the National Cancer Institute (NCI) and a National Institutes of Health (NIH) Distinguished Investigator.
Last but not least, we are also pleased to welcome great moderators: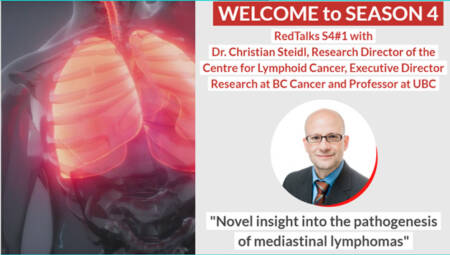 Video : RedTalks S4e1: Novel insight into the pathogenesis of mediastinal lymphomas