RedTalks #9 : Epigenetic Bases and Therapy Lymphoma
RedTalks #9 : Epigenetic Bases and Therapy Lymphoma
Date : June 3rd 2021, at 6pm
Speakers:
Initially planned with Pr. Ari Melnick, Professor at Weill Cornell Medical College, New York, NY, USA
Publications : Nat Rev Clin Oncol, Cancer Cell, Blood
Replaced by Wendy Béguelin, Assistant Professor of Pharmacology in Medicine at Weill Cornell, NY
Moderators:
Dr. Laura PASQUALUCCI, Columbia University, New York, NY, USA
Pr. Franck MORSCHHAUSER, CHRU de Lille, France
We are delighted to welcome Pr. Ari Melnick for our last RedTalks of the season!
Pr. Melnick is a leader in the field of heme malignancies and cancer epigenetics. He has fundamentally established the role of epigenetic dysfunction in lymphomagenesis, has pioneered the study of nuclear topology mechanisms and developed novel targeted therapies against key lymphoma oncoprotein. He has authored more than 300 manuscripts, has held many national leadership roles, and is a recognized mentor.
The immune system requires cells to undergo rapid and dramatic phenotypic changes, highlighting the critical role of epigenetic plasticity as a driver of dynamic and complex cellular responses. Disruption of these immune epigenetic plasticity mechanisms plays a central role in immune diseases such as auto-immunity and immune neoplasia. During this RedTalk, Pr. Melnick will describe how studies of the normal and diseased immune system has led to fundamental insights into chromatin biology and epigenetic gene regulation
This RedTalk will be hosted by Dr Laura Pasqualucci, Columbia University, New York, NY, USA and by Pr. Franck Morschhauser, CHRU de Lille, France.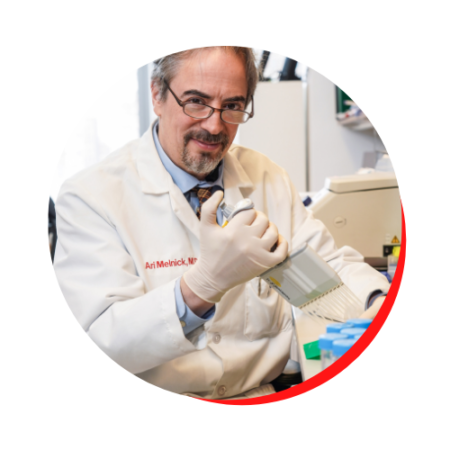 Pr. Ari Melnick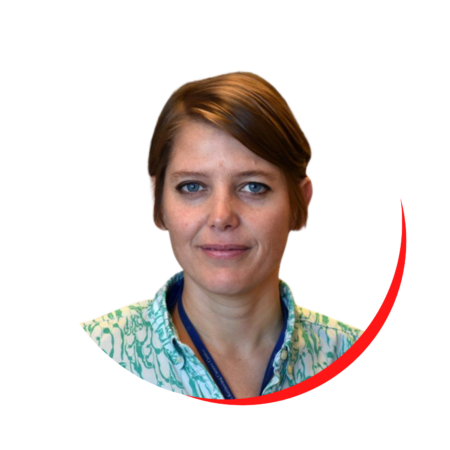 Replaced by Wendy Béguelin, Assistant Professor of Pharmacology in Medicine at Weill Cornell, NY