French Cooperative Groups in Oncology
Focus on their Contribution to the Fight against Cancer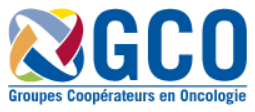 LYSA and LYSARC as founding members of the French Cooperative Groups in Oncology are delighted to present the last brochure on "The academic clinical research activity of French Cooperative Groups in the fight against cancer".
This brochure focuses on some examples of therapeutic advances. In the lymphoma field and particularly in the mantle cell lymphoma, a study* conducted in the LYSA centers showed that the addition of rituximab immunotherapy after intensive chemotherapy has improved patient survival.
Download the brochure (in French)
* Rituximab after Autologous Stem-Cell Transplantation in Mantle-Cell Lymphoma. S. Le Gouill et al. N Engl J Med 2017; 377:1250-60.