Lymphoma Associated with Breast Implants: LYSA-LYSARC in the Media!
Not to be missed this evening on France 2 TV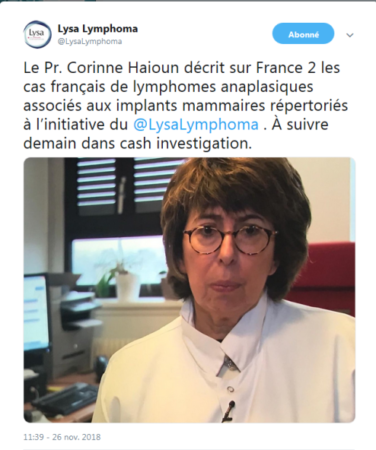 In the program Cash Investigation, Pr. Corinne Haioun, lymphoma specialist from LYSA, describes the French cases of anaplastic lymphoma associated with breast implants.
Indeed LYSA set up with LYSARC as promoter, a registry of these lymphomas. The first case recorded in this registry was on 20 April 2009.
More information: