Launch of BiCAR: an unprecedented clinical study on lymphomas in France
Thanks to an innovative molecule, a bispecific antibody, the LYSA / LYSARC, in collaboration with Roche, is launching a clinical study that focuses on patients who have failed treatment after CAR T-cells. This study represents a revolution in the treatment of lymphoma, using immunotherapy.
Immunotherapy with a bispecific antibody
In this study, the CD20xCD3 bispecific antibody is studied. It binds to both the patient's own T lymphocytes and cancer cells, and this binding redirects the T lymphocytes against the malignant cells they can then eliminate.
This study is aimed at patients with diffuse large B-cell lymphoma who have failed CAR T-cells therapy. The hypothesis is that the bispecific will be able to reactivate previously administered CAR T-cells and activate the patient's non-genetically modified T lymphocytes. Thus, two mechanisms for stimulating the immune system of patients will therefore be put into action to help eliminate "cancerous" cells.
What is the target population?
This study concerns a serious patient population, i.e. patients with B lymphoma who have relapsed after treatment with CAR T-cells or for whom treatment with CAR T-cells has not been effective.
A partnership for technological innovation for the benefit of patients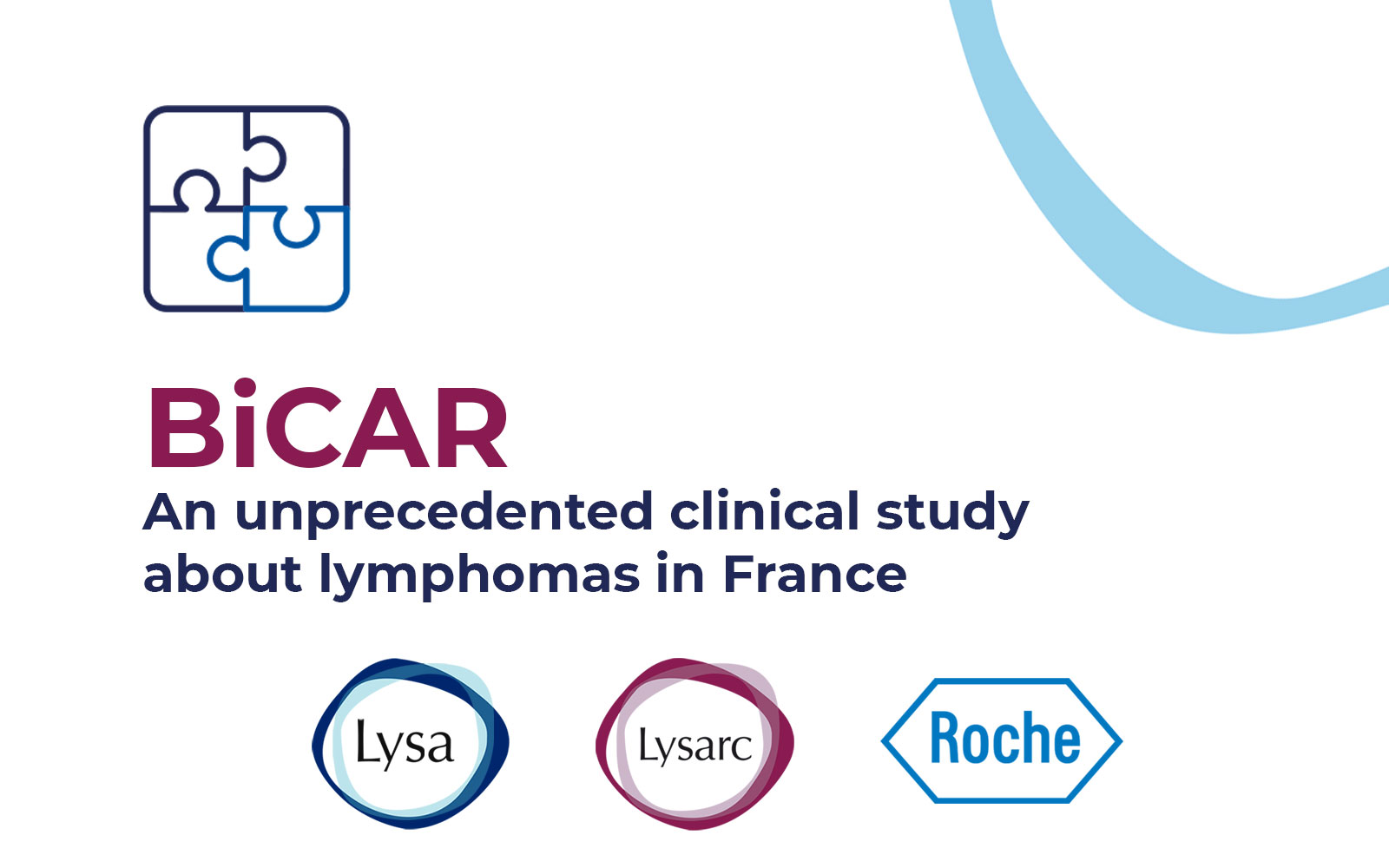 This partnership between LYSA/LYSARC and Roche is a combination of skills for the benefit of patients. The LYSA/LYSARC, being a specialist in the treatment of lymphoma, brings all its expertise in this field, while Roche is more specialized in the development of new therapeutic solutions for patients. This mix of skills defines this partnership with the same objective: the progress of research.
The first patient included at Hospices Civils de Lyon
"The inclusion of the first patient in Lyon marks the start of this clinical trial, which will last over 3.5 years and involve 78 patients in 15 centers in France" said Dr. Pierre Sesques, Hematologist, Hôpital Lyon Sud.